Responsible for the content of this website is
Dipl.-Ing. (FH) Architekt Joerg Thomas Vogt
JTV PLAN
R 3, Nr. 4–5
D – 68161 Mannheim
Contact:
| | |
| --- | --- |
| Phone: | +49 (0)621 876793-0 |
| Fax: | +49 (0)621 876793-9 |
| E-mail: | kontakt@jtv-plan.de |
Tax ID:
VAT identification number in accordance with §27a of the VAT Act:
DE 195 424 876
---
Occupational title: Dipl.-Ing. (FH) Architect
Competent chamber: Architektenkammer Baden-Wuerttemberg
Mr. Joerg Th. Vogt is registered under No. 10917 in the list of architects.
The following professional regulations apply: As Dipl.-Ing. Architect he is subject to professional regulations of the Architects Act apply the version of 24.03.1999 as well as in the occupational regulations. The texts of the Professional Regulations and the Architects Act can be viewed under the following links at the Chamber of Architects Baden-Wuerttemberg.
Merkblatt35-Architektengesetz-2016 [Leaflet35]
Merkblatt33-Berufsordnung-2019 [Leaflet 33]
---
Information on professional liability insurance
VHV Allgemeine Versicherung AG
30177 Hannover
---
Statement of liability
Despite careful control of the contents, jtv plan / Jörg Thomas Vogt accepts no liability for the content of external links. The content of the linked pages is the sole responsibility of their operators. As far as content on this site is not created by the site operator, the copyrights of third parties are respected. In particular, contents of third parties are marked as such (see picture proof). If you are nevertheless aware of a copyright infringement, we ask for a corresponding note. If we become aware of legal violations, we will immediately remove such content.
---
Copyright
The text and image rights are with jtv plan / Jörg Thomas Vogt or with the respective photographers / authors. Any commercial or private use and / or further processing of the pictures from this website as well as the texts are prohibited.
---
Image verification
– Image content of third parties –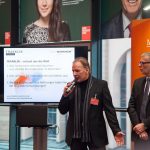 courtesy of © Andreas Henn, Mannheim